CCMHS is pleased to announce a new attendance email for parents to use when notifying the school regarding their child's absence. Please see the information in the flyer.
The CCMS Handbook states the following: Cell phones and other devices should be off and placed in a secure location, not on the student's person. Cell phones and other personal devices are to be off during school hours, and are not permitted to be used in hallways. CCMS will strictly adhere to this rule moving forward.

Reminder: For students who have not gotten a 1:1 Chromebook Device there is still availability of device. Please see graphic for information.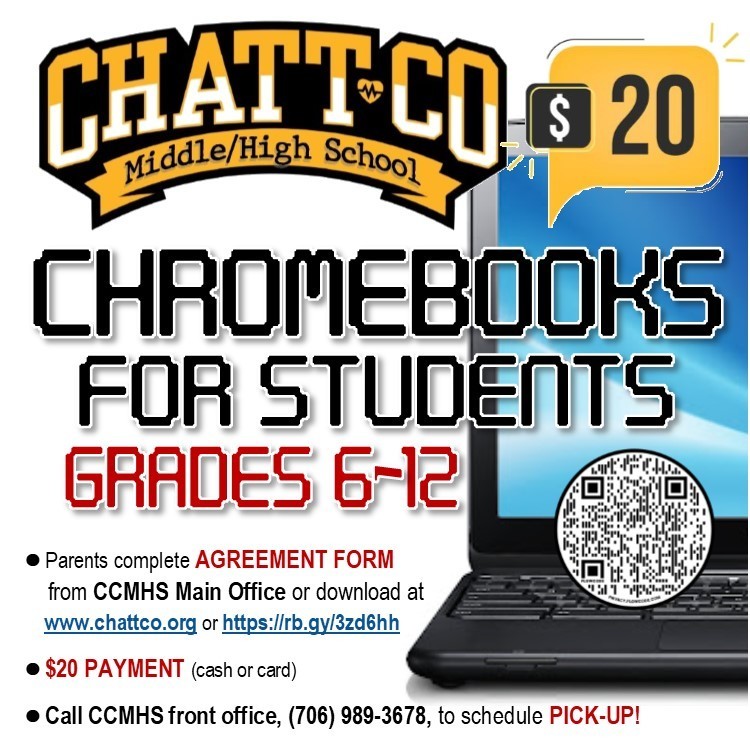 Parents, using the Email registered with PowerSchool you can track your students Internet activity tied to their @chattco.org along with other features by using the GoGuardian Parent App! For more information please visit the Technology Information page under Parents and Students.

Georgia Department of Education and Ft.Benning leadership join Chattahoochee County Middle and High School to celebrate being awarded the 2020-2021 Military Flagship Award for public schools.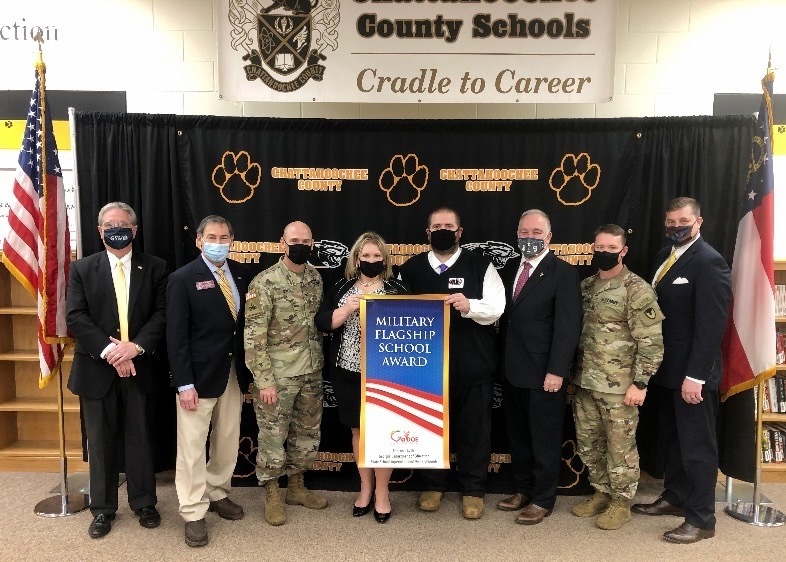 Free Thermometers